GigStamp the checkin app for music fans
18th Feb 2014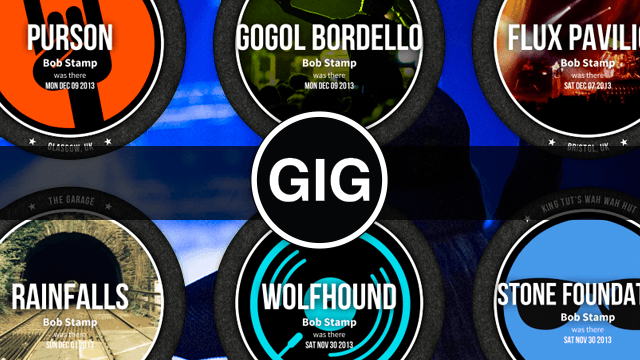 I feel like I've been in my little hole for months now ... oh yeah it has been, since October! I've been beavering away in my evenings building a simple idea:
I'm a music fan, how can I collect and remember the gigs I've been to?
Together with Gordon Duncan who came up with the original idea I have been building GigStamp.
The check-in app for music fans
The app is really very simple on the surface. It finds you at a gig, you choose some stamp artwork, add a message and boom ... you have your stamp.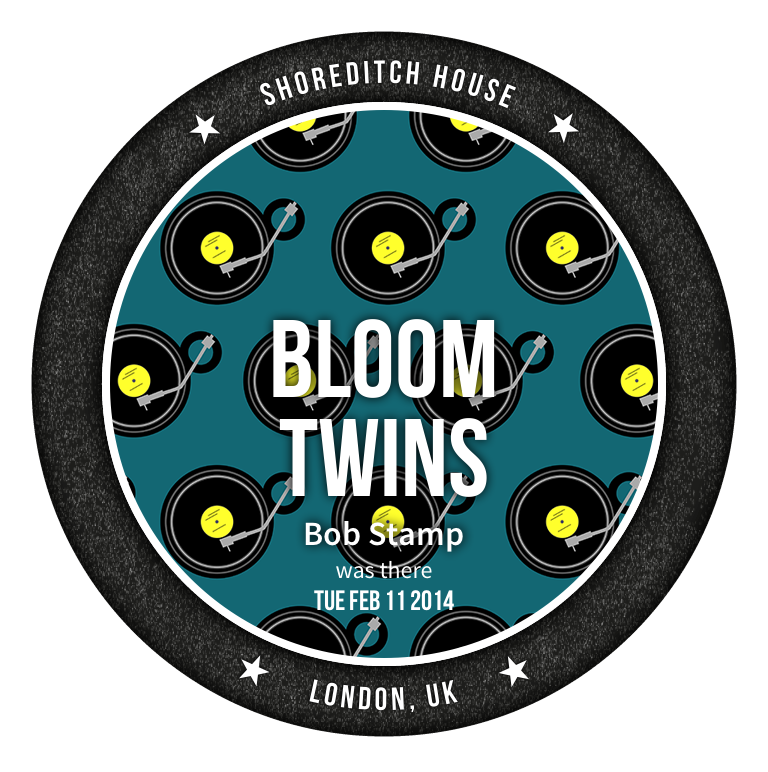 Collection
I wanted this to feel like the digital equivalent of collecting your gig tickets. Seeing the collection screen I hope will be a place to bring back memories of going out and seeing a great band.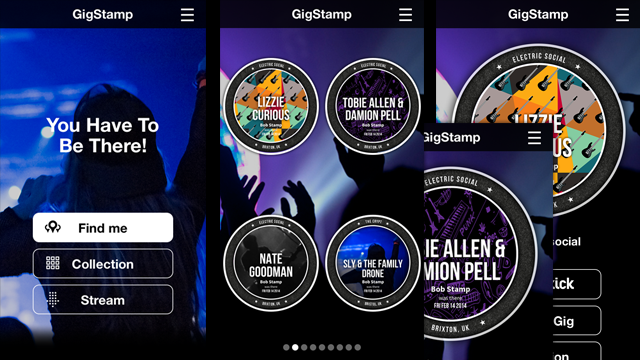 Maybe in the future we'll be able to create posters of people's GigStamps for a festival or a particular year.
Artwork
We've teamed up with a few designers and photographers to create an initial few sets of generic stamps. It's been great to work with David Hampshire, Ben Powell and Nik Jones.
Sharing
Each time you collect a GigStamp it is automatically saved either in to a Facebook photo album or posted to a twitter account. Here is an example of one of stamps created from a Fun Lovin' Criminals gig in London.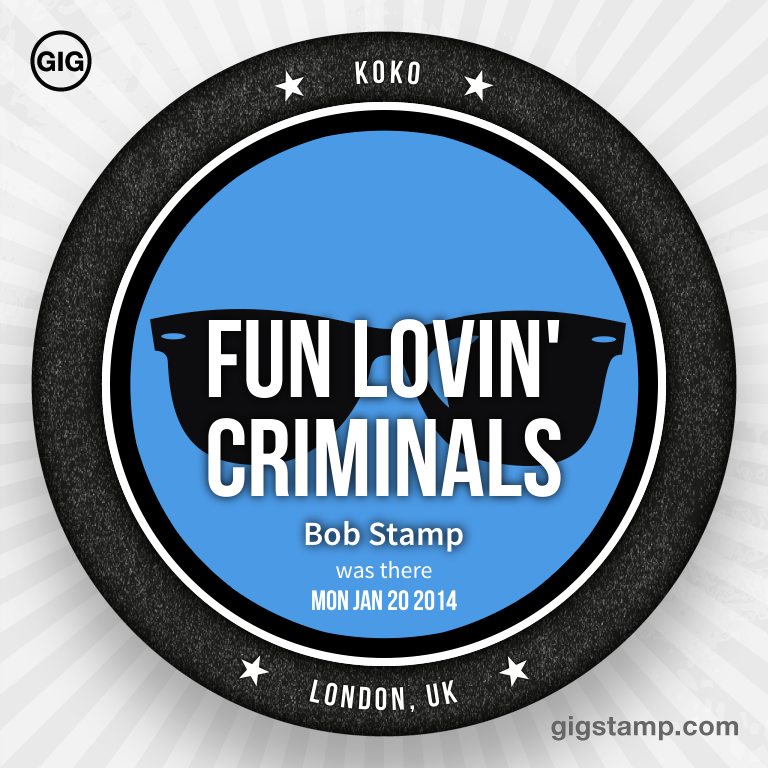 Even through our testing period, it's been really exciting to see how these simple images can create conversation and become something which sparks a memory.
Tech
I built the app with a Node.js server and an HTML5 wrapper app using Cordova. I'll blog a bit more some other time about some of my experiences trying to get a complete HTML5 based stack working.
Where is it going
We have based the gig results from the API at Songkick which will mean that we will instantly be able to allow GigStamps to be created internationally. We're now working with some regular giggers on the final tweaks before I submit the app initially to the Apple app store, and then hopefully soon after to the Google Play store.
You can sign up to the GigStamp mailing list to be notified when the app is available.