Econsultancy Goes Live
21st Jan 2015
It was great to hear that the new responsive Econsultancy website went live at the end of last year. I had a great time working with their team who were all top technical and creative guys.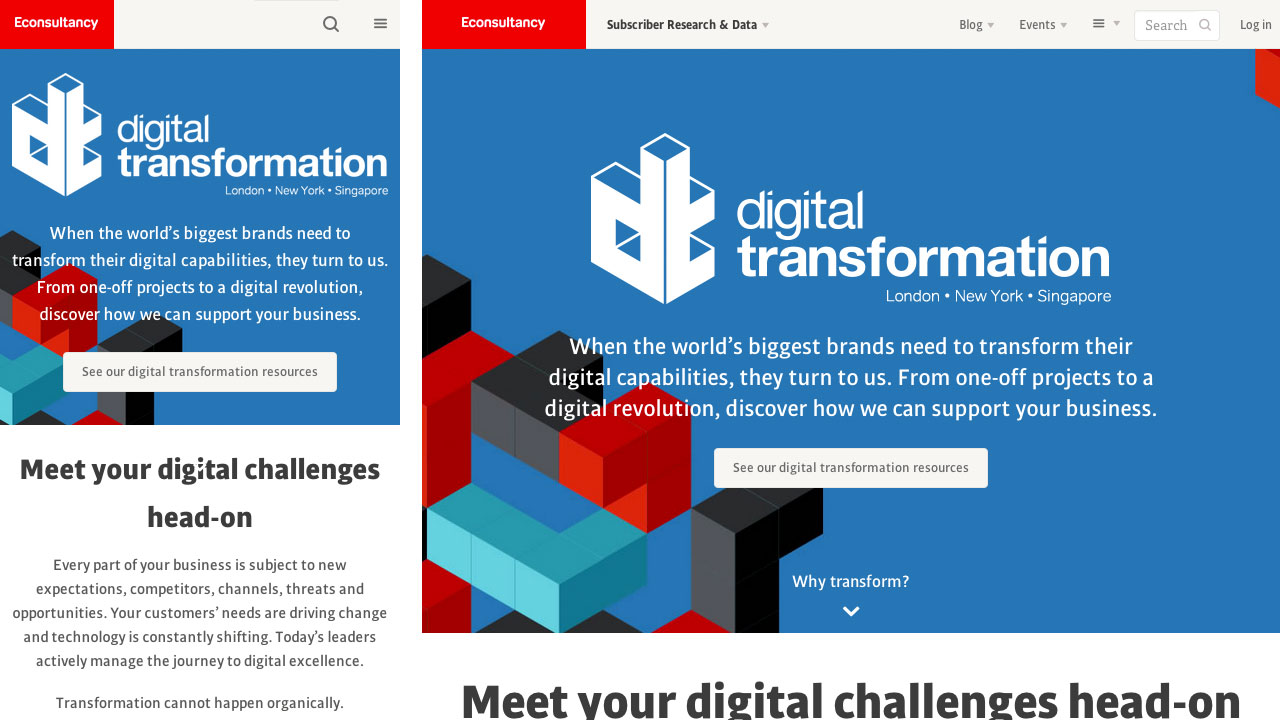 I particularly enjoyed their use of the Github workflow which was great at ironing out issues and sharing the code knowledge.
The ui tech stack for this project included Sass with Inuit, Angular and we built a lot of the initial mockups using the Assemble static site generator.