Enterprise JAMstack at JAMstack for Sitecore
9th Jan 2020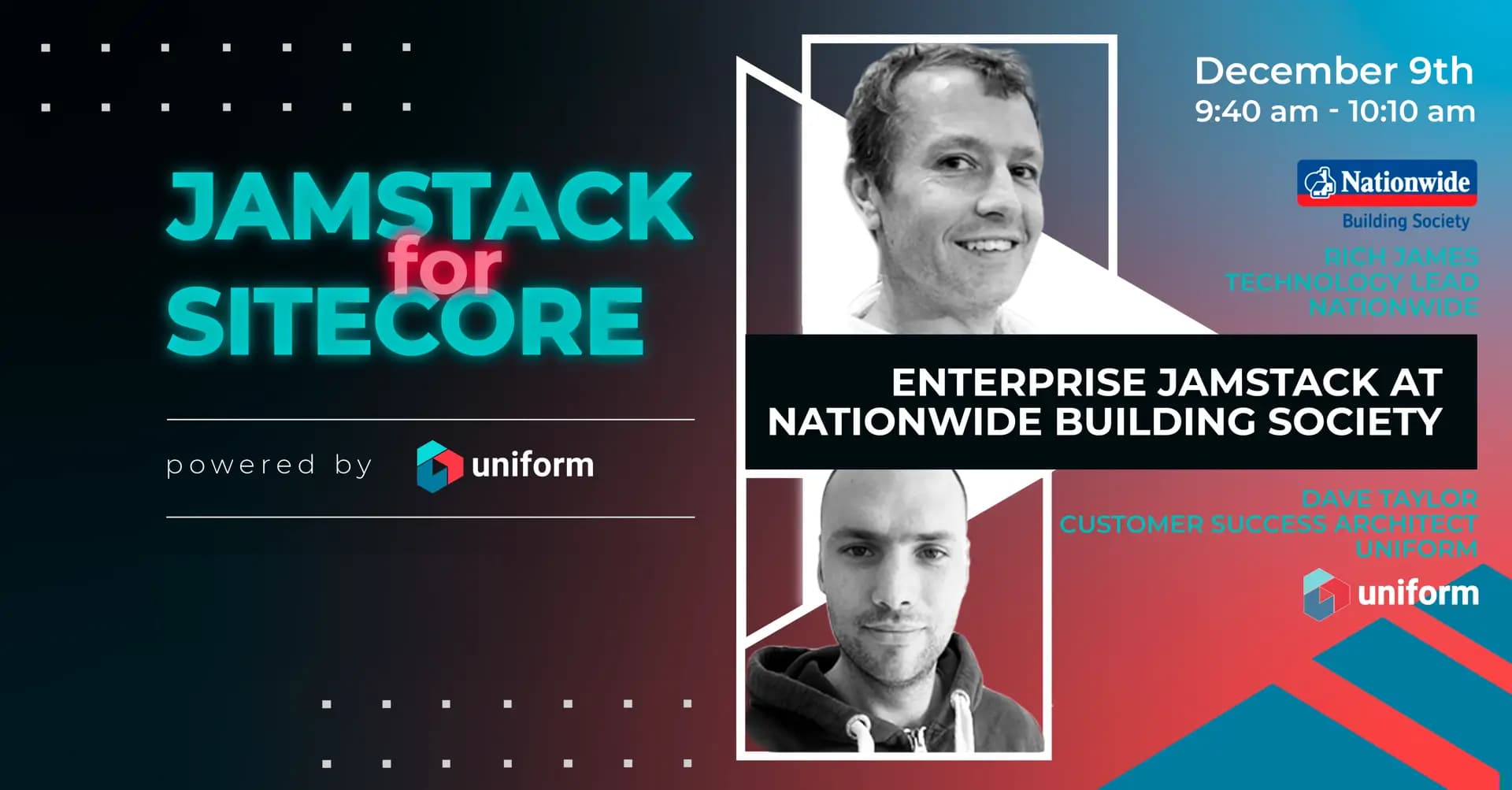 Deploying JAMstack within an enterprise company comes with many complications due to it's scale. There is not only the large number of pages to contend with, there are often restrictions imposed on how we can deliver the solution.
This was the case at Nationwide Building Society where we delivered a new platform and a new JAMstack website. It was great to be able to talk about our experience at Uniform's JAMstack for Sitecore virtual conference. Rich James and I went through our experience on Nationwide's journey to Enterprise JAMstack.
You can find the video here:
We also took part in the panel discussion at the end which was really interesting:
If you are investigating the JAMstack architecture for a Sitecore solution then take a look at Uniform for Sitecore.