Joining TherapyPal
11th Apr 2021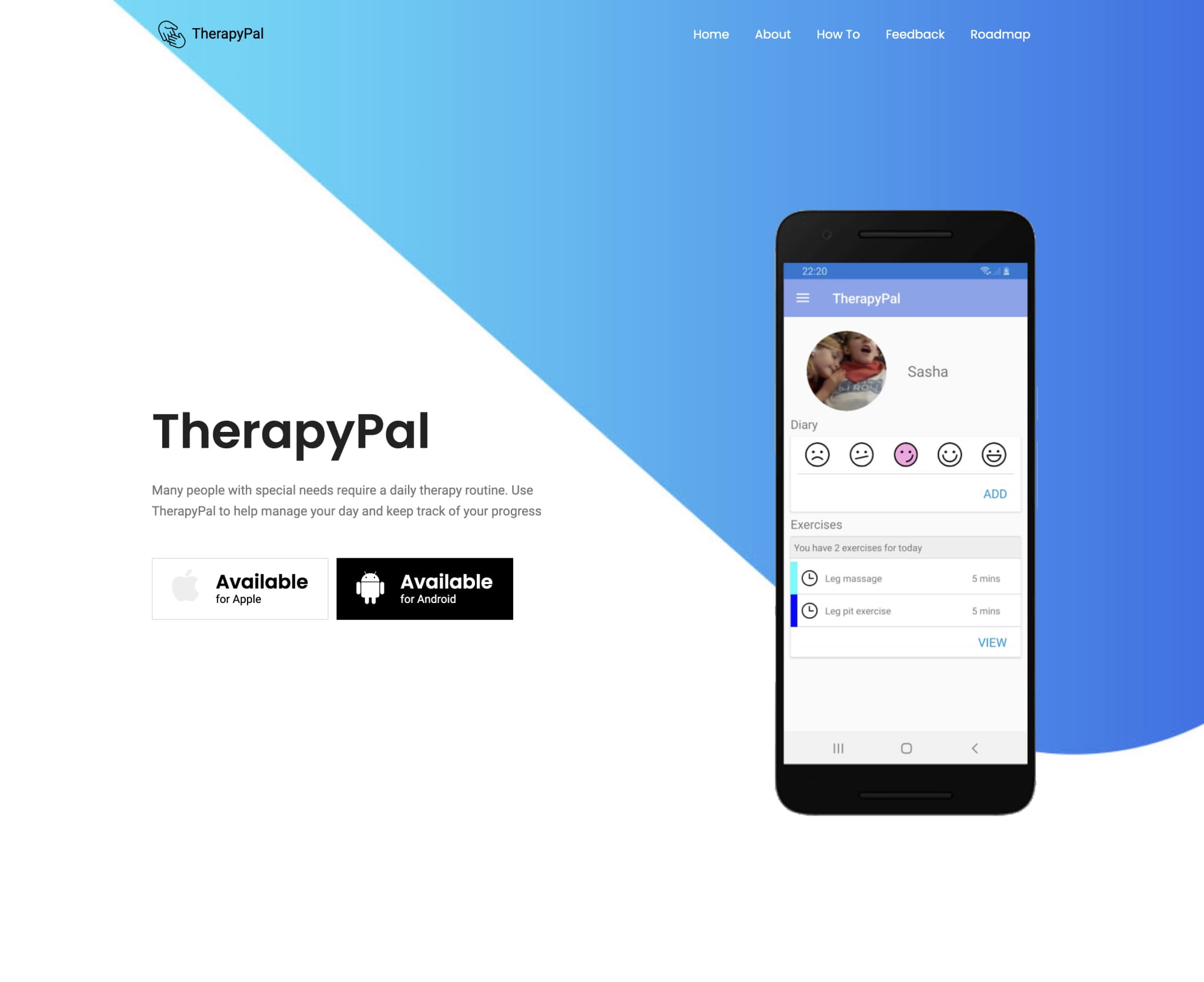 Coordinating therapies and progress for a disabled child is extremely hard. Because of this it is even harder for parents and carers to have a holistic view of the child's needs. Martin and Kev at Theracode have been working on a way to simplify this process over the last few years through an app called TherapyPal and I'm excited to be able to help out on a part-time basis. The aim is to give disabled children carers who are able to work together and understand the big picture.
Martin Georgiev is a good friend of mine, we have worked together on several projects in the past and regularly help each other out these days. Martin saw the need for this type of app through his own experience looking after his son Sasha who has Cerebral Palsy.
Bringing Therapies Together
Children like Sasha need a number of carers who will each need to keep documentation of the child's progress. These might include: Occupational Therapy, Speech and Language or Physical Therapy. TherapyPal includes features which support these different types of therapy like storing and recording any physical exercises and keeping track of mood. We want to bring them into a single platform which is focussed on making disabled children succeed.
Permissions and Safeguarding
TherapyPal has a sophisticated sync system to share the data between parents, carers and therapists along with a robust permission system to ensure the safeguarding of the patient's information. Through capturing these things we will be helping parents see their child's progress and at the same time we can connect them with any government or privately funded therapy providers the child might need as they grow.
What's next?
The app is already in the Android and Apple stores. We are going through trying to tidy up the UX and UI for the screens along with planning for some new features as we respond to feedback from the community.
Take a look on the TherapyPal website.